In order to assist you throughout your vacating process, we enclose the following information:
Vacating Checklist:
To avoid any disputes or delays with your Bond Refund, please ensure that our Vacate & Cleaning Guide is completed and returned to our office when you are returning your keys/ garage remotes. We recommend you engage the services of a professional cleaner/gardener to assist and provide them with this guide to follow. We will be focusing on the areas listed in this guide during our inspection. If you choose to clean the property yourself, please ensure you follow our cleaning and vacating guide. Your Property Manager and Rental Provider will closely assess each area listed on this guide and will also cross reference your original entry condition report. All final inspections must meet the satisfaction of the Rental Provider in accordance with the legislation. It will be the Renters responsibility to communicate and liaise directly with their chosen cleaning company, should any matters arise during the final inspection process.
Returning Keys Form:
Please fill in and submit our Returning Keys form to our Office on the day you are due to return all of the keys and remotes/swipes. Please ensure all keys/remotes/swipes listed on the key form are returned to our office. If you have cut any additional keys or purchased any additional remotes/swipes, please ensure these are also returned.
Guidelines on Fair Wear & Tear in accordance with the ACT:
When determining a dispute about damage or fair wear and tear to a rented premises, the key considerations are outlined below in this guide
Guideline 3 Damage fair wear and tear
Disconnecting Utilities and Forwarding Mail:
It is important that you:
Fill out a mail redirection form with Australia Post. This will ensure that any mail from people you haven't notified of your new address will still reach you.
Contact your utility providers (telephone, internet, pay TV, power, gas, etc) and inform them that you will be vacating so the final readings can be carried out and they can arrange for these services to be connected in your new home. Please be sure to leave your utilities connected for 3 additional business days after your vacate date, as this will allow us to check all appliances during your bond inspection and ensure there are no delays with your bond refund.
All NBN Access Devices are to be left at the property. Please ensure that these are not removed and taken during your vacate.
For more information on NBN Connections, please visit: https://www.nbnco.com.au/residential/moving-home
After Hours Drop Box:
We have an after-hour letter/drop box for our clients who are returning keys/remotes outside of our business hours. The letterbox is located at the front of our Office on the right-hand side next to our touch screen computer system and intercom system (right next to HR BLOCK Accountants). Please see the diagram below, which outlines the location of our After Hours Letterbox.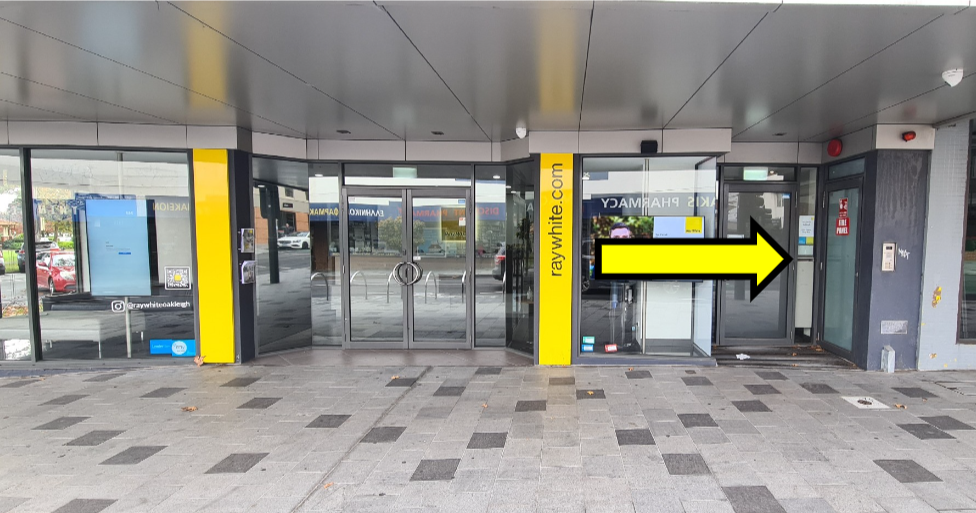 Our aim is to achieve a Full Bond Refund for you; therefore it's imperative that you follow the steps above carefully. We thank you in anticipation and look forward to assisting you throughout this process.